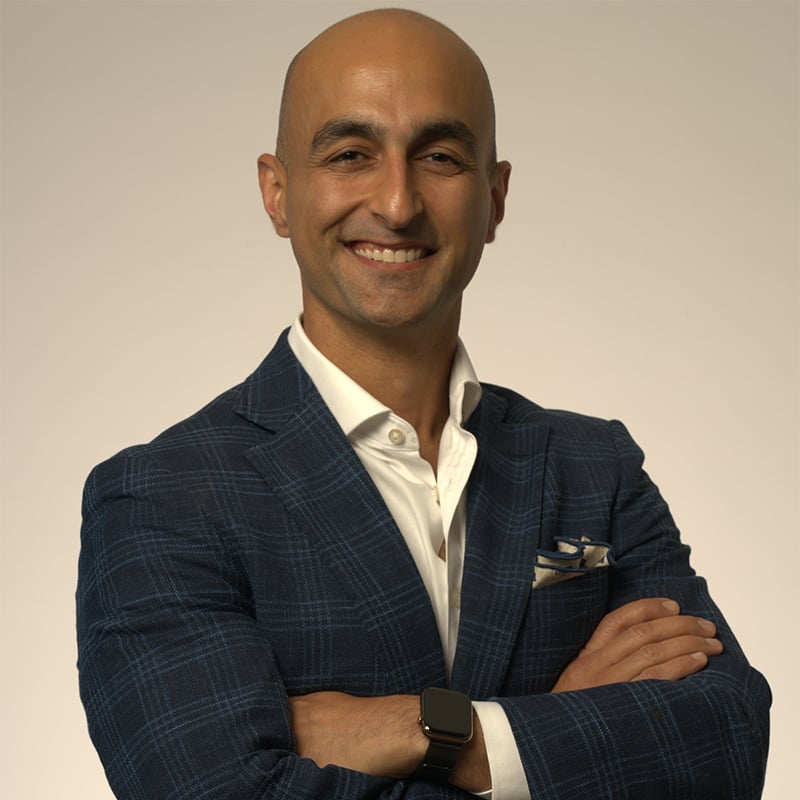 St. Louis's Only Invisalign™
Master Faculty Orthodontist
When it comes to Invisalign expertise, Moshiri Orthodontics is second to none. If it can be done with Invisalign, we can do it.
Our own Dr. Maz is the resident expert of all things Invisalign. As Assistant Clinical Professor at the Saint Louis University orthodontic residency program, he's in charge of the school's clear aligner curriculum. In that capacity, he provides lectures to educate countless orthodontists on the proper uses of Invisalign.
Dr. Maz Moshiri is also a member of the Align Clinical Research Network, a featured lecturer and Ask the Expert" speaker for Align Technology, and co-founder of the Aligner Intensive Fellowship program, which has educated over 4000 orthodontists world-wide on the proper use of clear aligners.
How Are Aligners Different with Moshiri Orthodontics?
Due to continuous advancements made in the field of clear aligner technology, you may be surprised at what they can accomplish, especially when compared with traditional braces. Patients usually choose Invisalign for a less noticeable look than braces and because they require much less maintenance, meaning less office visits. Plus, because clear aligners are removable, flossing is much easier—and you don't have to put up with as many dietary restrictions.
However, clear aligners are only as good as the dental professional overseeing the process. A highly trained orthodontist can use Invisalign clear aligners to their full potential, leveraging tooth attachments and specialized accessories allowing for more elaborate treatments previously only possible with braces.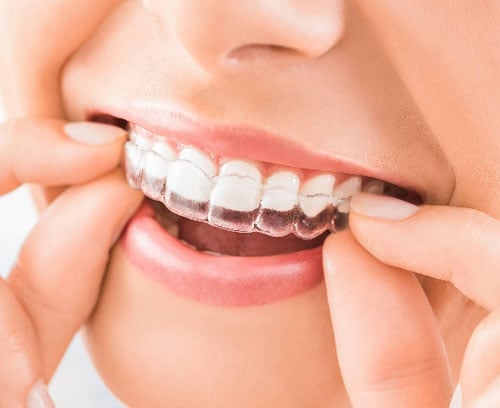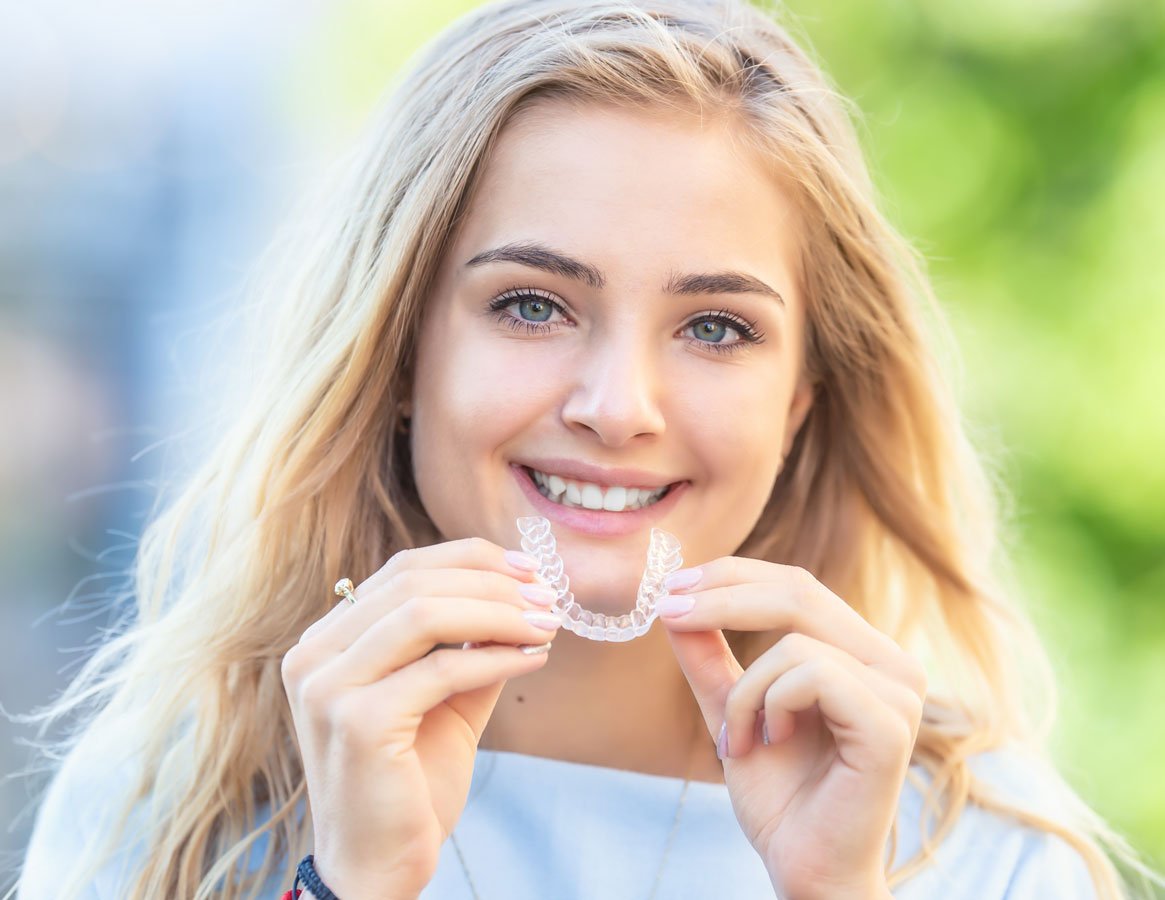 Now, you may have heard of discount mail-order aligners. While those can indeed straighten your teeth, they may worsen your bite, damage your gums and supporting bone, and leave you without legal recourse. Clear aligners aren't a fix-all by themselves. To ensure a safe, properly aligned bite, it takes a skilled orthodontist who knows how to use them correctly.
Our Invisalign capabilities are only enhanced by our state-of-the-art technology. From start to finish, our process is completely digital, with iTero Intraoral scanners, smile simulation software, and digital x-rays.
We use Invisalign to treat deep bites, extractions, surgical cases, open bites, severe overbites, underbites, and more. If you, your teen, or your child prefers Invisalign to traditional braces, we can make it happen.
Our Patients Share About Their Invisalign Aligner Experience
After seeing countless orthodontists, Moshiri Orthodontics was the only office that told me they could give me optimal results using my preferred method of treatment, Invisalign. Fast forward two years later, and they have exceeded all of my expectations. I feel so confident smiling and frequently get comments on how beautiful my teeth are! I would give more than five stars if I could.
– Brooke Pangburn
Our Patients Share About Their Invisalign Aligner Experience
I loved Moshiri Orthodontics! They were absolutely great, especially after going through two poor orthodontists before. They worked around my schedule with school and were helpful with anything I needed. I can't thank them enough for finally making my smile beautiful with Invisalign!
– Haylee Reid
Our Patients Share About Their Invisalign Aligner Experience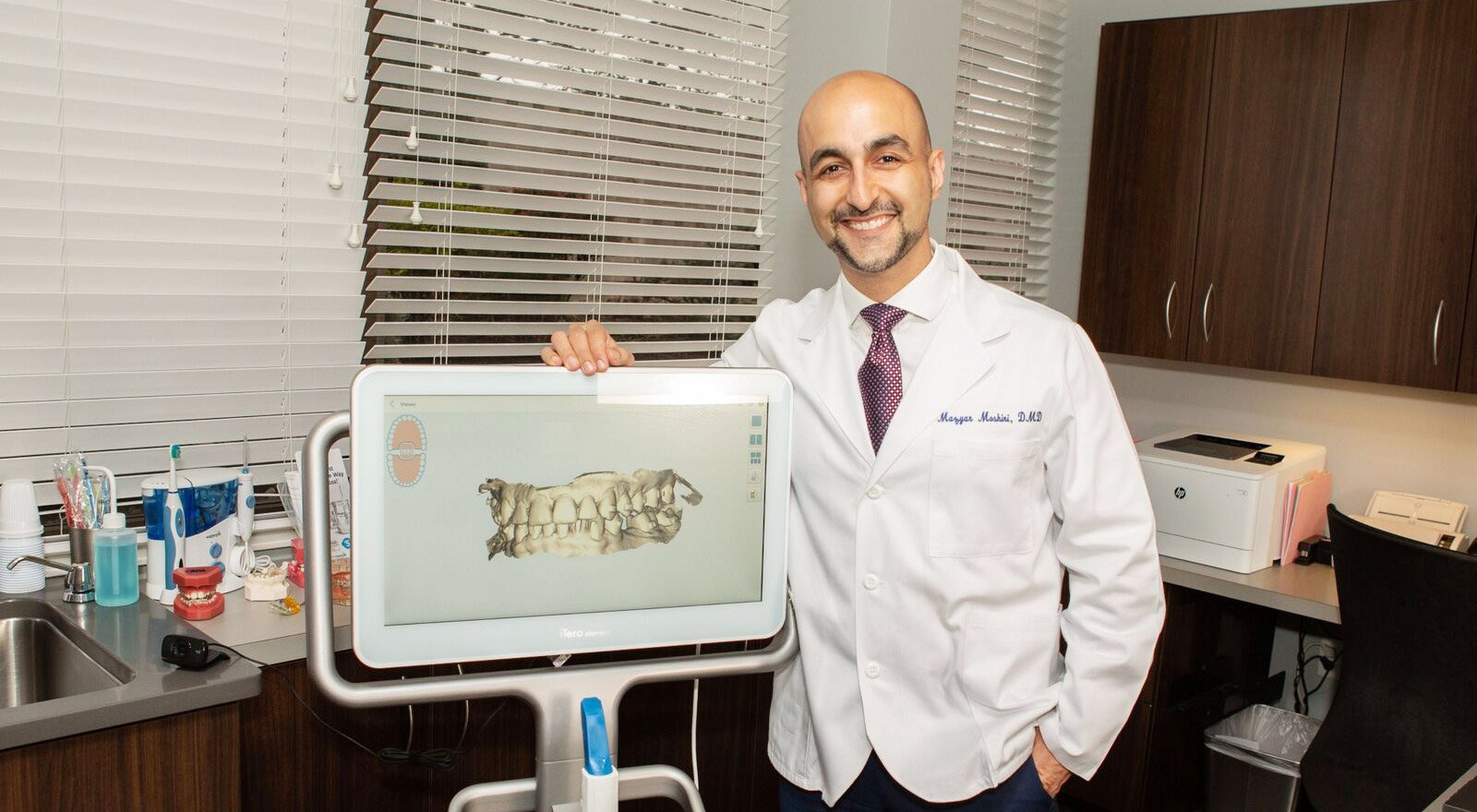 Align Technology, the brilliant minds behind Invisalign clear aligners, have named Moshiri Orthodontics' own Dr. Maz Moshiri as an Invisalign Master Faculty member.
He's now the only Invisalign Master Faculty in the state of Missouri—and one of only seven in the entire U.S.
What is Invisalign?
The Invisalign system is an alternative to traditional braces for improving the teeth and jaw. A skilled orthodontist can use Invisalign clear aligners in conjunction with advanced tools and techniques to give you a brighter smile and a better bite.
Questions about Invisalign Aligner Treatment Answered
What is the difference between Invisalign and braces?
In general, Invisalign creates less pressure than braces, and can be removed when eating. That means less dietary restrictions for the patient. And due to the wide variety of additional technology an orthodontist can incorporate into Invisalign treatment, it also offer more precise treatment for some patients, shortening treatment times.
How long does Invisalign treatment take?
Treatment time varies depending on how misaligned the patient's teeth are. However, Invisalign treatment time usually lasts between 12–18 months. It is often shorter than the time needed with traditional braces.
How much does Invisalign treatment cost?
The cost for Invisalign treatment varies from patient to patient. If you are a candidate for Invisalign, we will take x-rays and photos at your consultation in order to properly diagnose your treatment. Then, we'll outline your cost at a follow-up appointment. We also offer tentative price ranges at the initial consultation appointment.
Is Invisalign more expensive than braces?
Yes. We have to pay a third-party lab fee to Align Technology to prescribe the appliance and use specific retainers (Vivera). Thus, there is an increased fee. Generally, our patients can choose between Invisalign or traditional braces for their treatment.
Does Invisalign work for teenagers?
Yes. If a teen's teeth have grown in completely—including second molars—teenagers are excellent candidates for Invisalign treatment.
How many hours a day does a patient have to wear clear aligners?
Invisalign patients must wear clear aligners for at least 22 hours every day, though they can be removed for eating, drinking, and regular oral hygiene.
How often would I have to see an orthodontist while wearing Invisalign?
The schedule may vary from patient to patient, but on average, regular office visits during Invisalign treatment are every 6–10 weeks. At these appointments, we ensure that aligner fits properly and the treatment is progressing as planned.
Are there any restrictions on what I can eat while in treatment?
Yes. Just like with braces, you must be careful not to break the attachments used to retain the aligners. Broken attachments may keep you teeth from moving in the correct direction.
What are Invisalign attachments?
The Invisalign aligners are only as effective as the amount of surface area the aligners have to exert force upon. Thus, for more difficult movements, attachments (clear buttons made of dental composite) are cemented onto the teeth for the duration of treatment to facilitate orthodontic movements occurring predictably.
Is Invisalign treatment uncomfortable?
There will be some pressure and minor discomfort for a day or two after each new clear aligner. That's a sign that your teeth are moving into their final position. Advil taken per our instructions will help alleviate any discomfort.
Can I smoke with clear aligners in?
We discourage smoking with aligners as the smoke tends to discolor them.
How do I keep my aligners clean?
Brushing them with toothpaste will keep them fresh and clean. Additionally, aligners may be soaked in lukewarm water with denture cleaning tablets for about 15 minutes, 2–3 times a week.
Will I need retainers after Invisalign treatment?
All of our orthodontic patients are instructed to wear retainers full-time for 6 months after treatment, then every night after that. Teeth, like every other part of the body, have a tendency to move with age; thus, lifetime retainers are necessary to maintain your results.